Mixing up the interior design of your home or workspace can be daunting, there's so many elements you can change, and new design concepts popping up by the week. This is why we've put together a few of our current favourite flooring inspiration shots, to help you to agree that firstly; polished concrete floors are amazing, and secondly; which rooms you want to utilise it in!
Office spaces are a very common place to find a polished concrete floor. A simple and corporate vibe
that can either blend in with surroundings to keep the area professional or be made the feature,
to brighten the mood and create a more inviting and exciting space.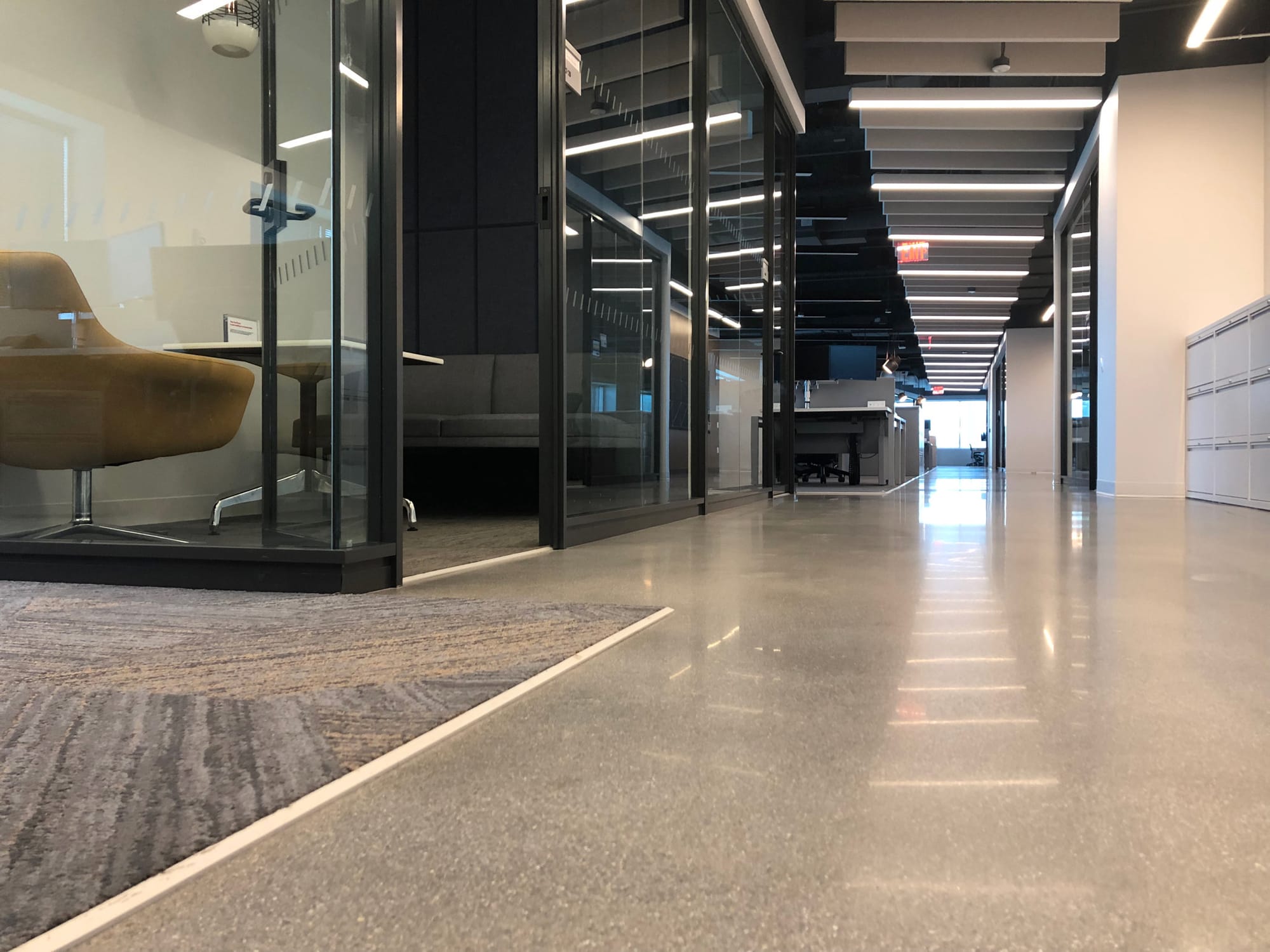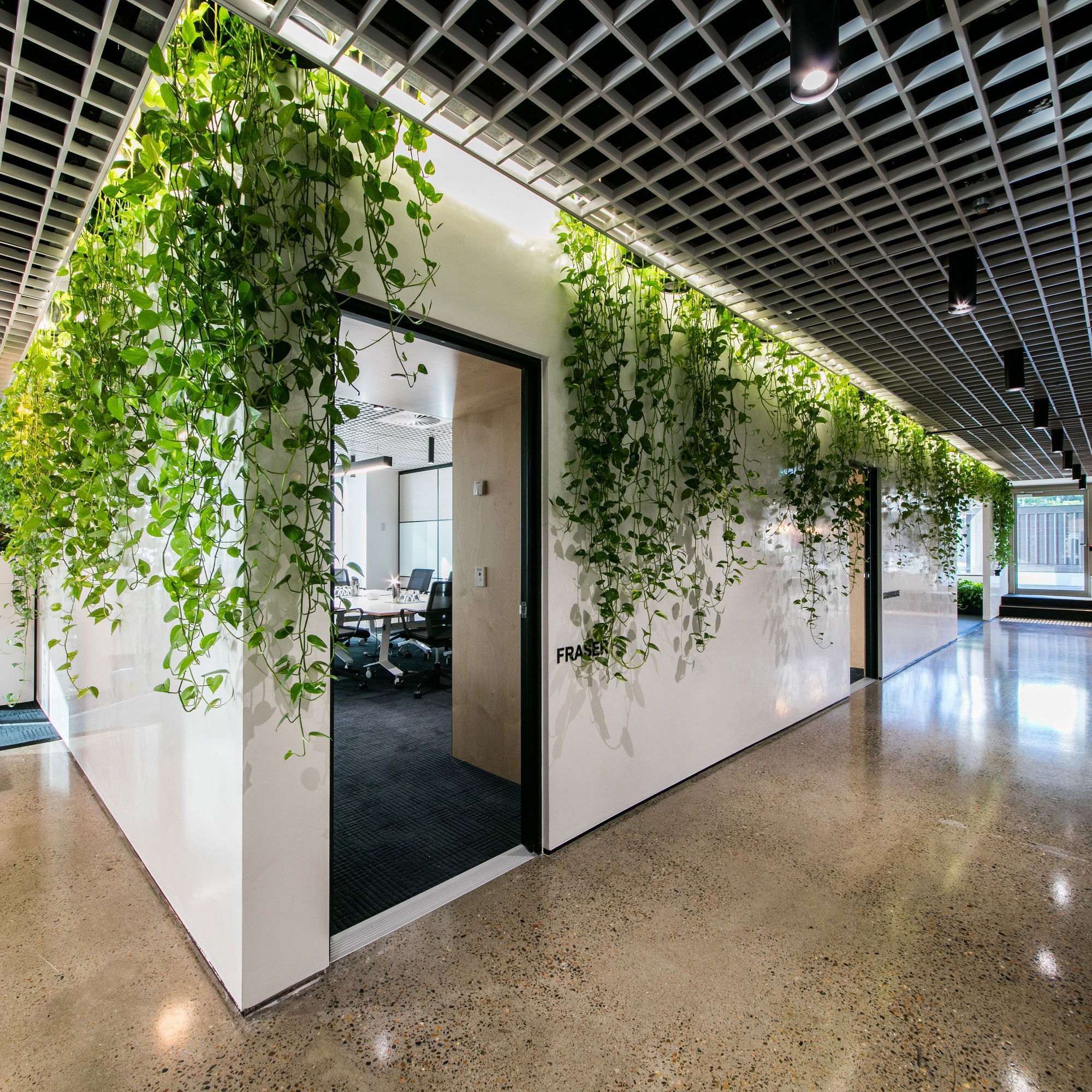 Creating an outdoor space can be tricky when it comes to involving different textures and features. Utilising a concrete surface can help bring all aspects together, combining a tile, stone feature and timber surface - the rock chosen for the polished surface can be the key to having your dream backyard. Don't worry about the slippery surface either, you have the option of a honed finish which will still have great detail but a more matte finish.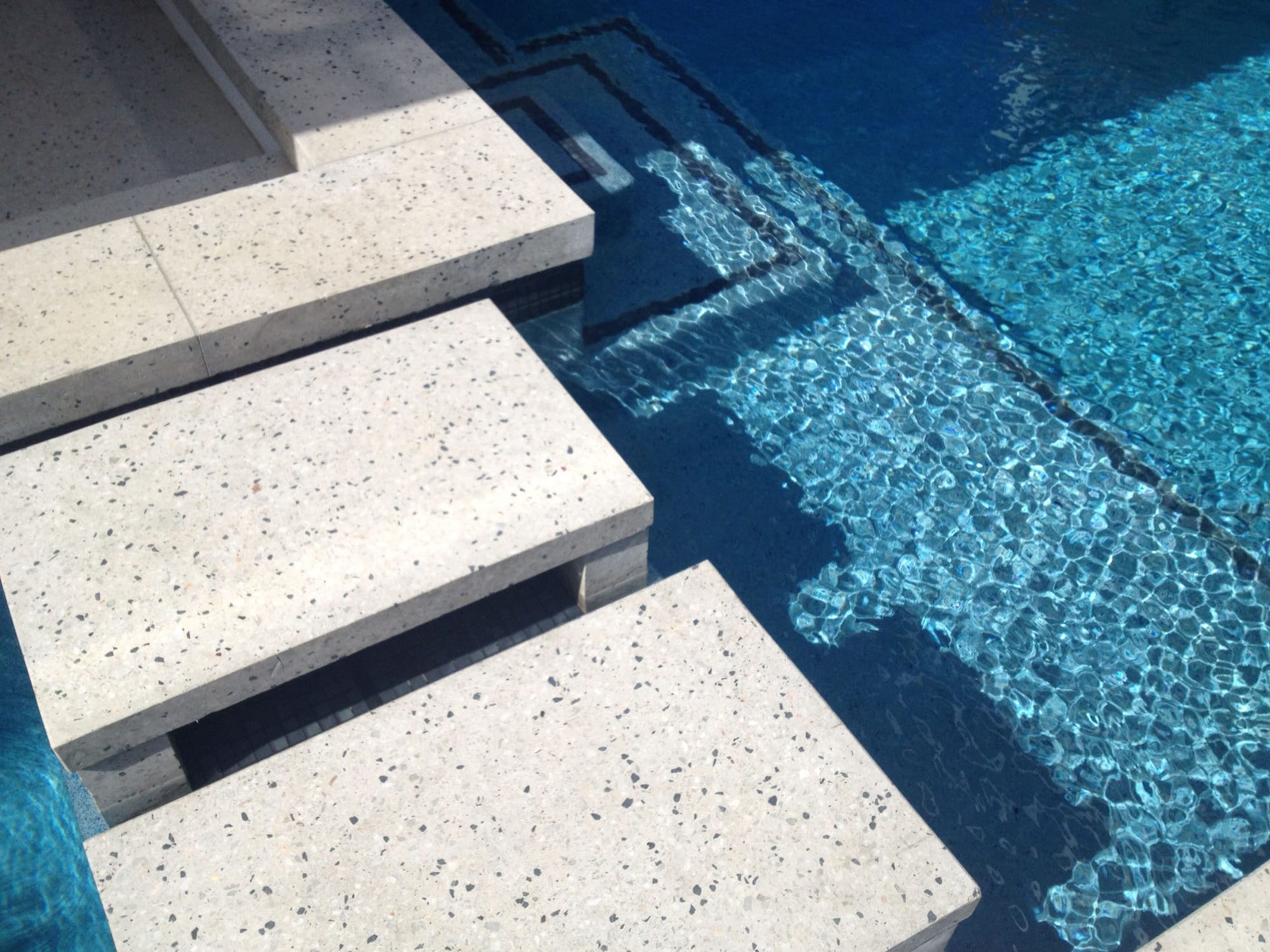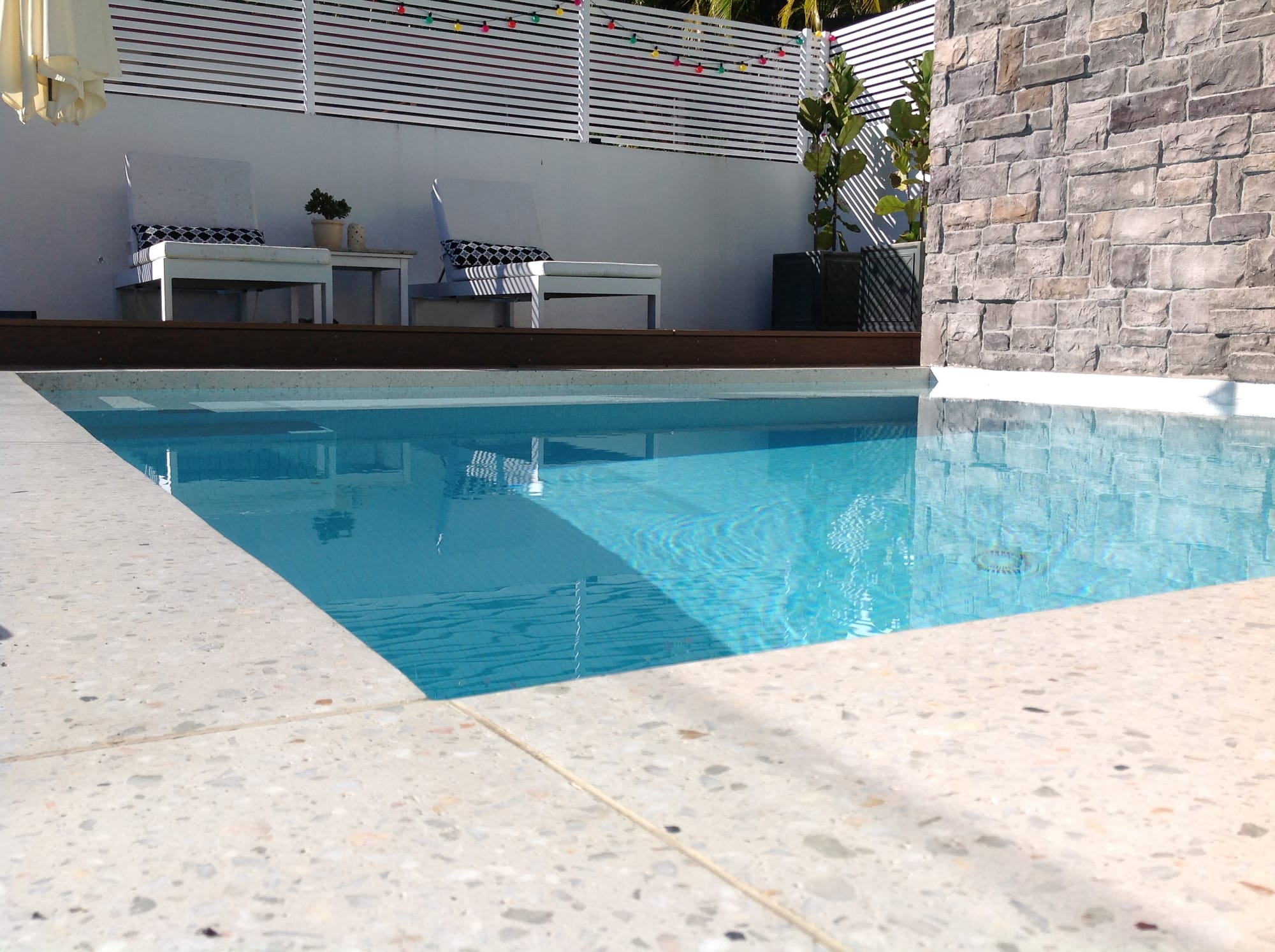 Sleek and sexy is a common vibe chosen when designing a bar area, the smooth finishes and details
from the lighting to the furniture, are all brought together by the stunning finish of a polished floor. It is
also great for hiding high traffic area scuff marks and scratches, as well as it being easy to clean and
maintain.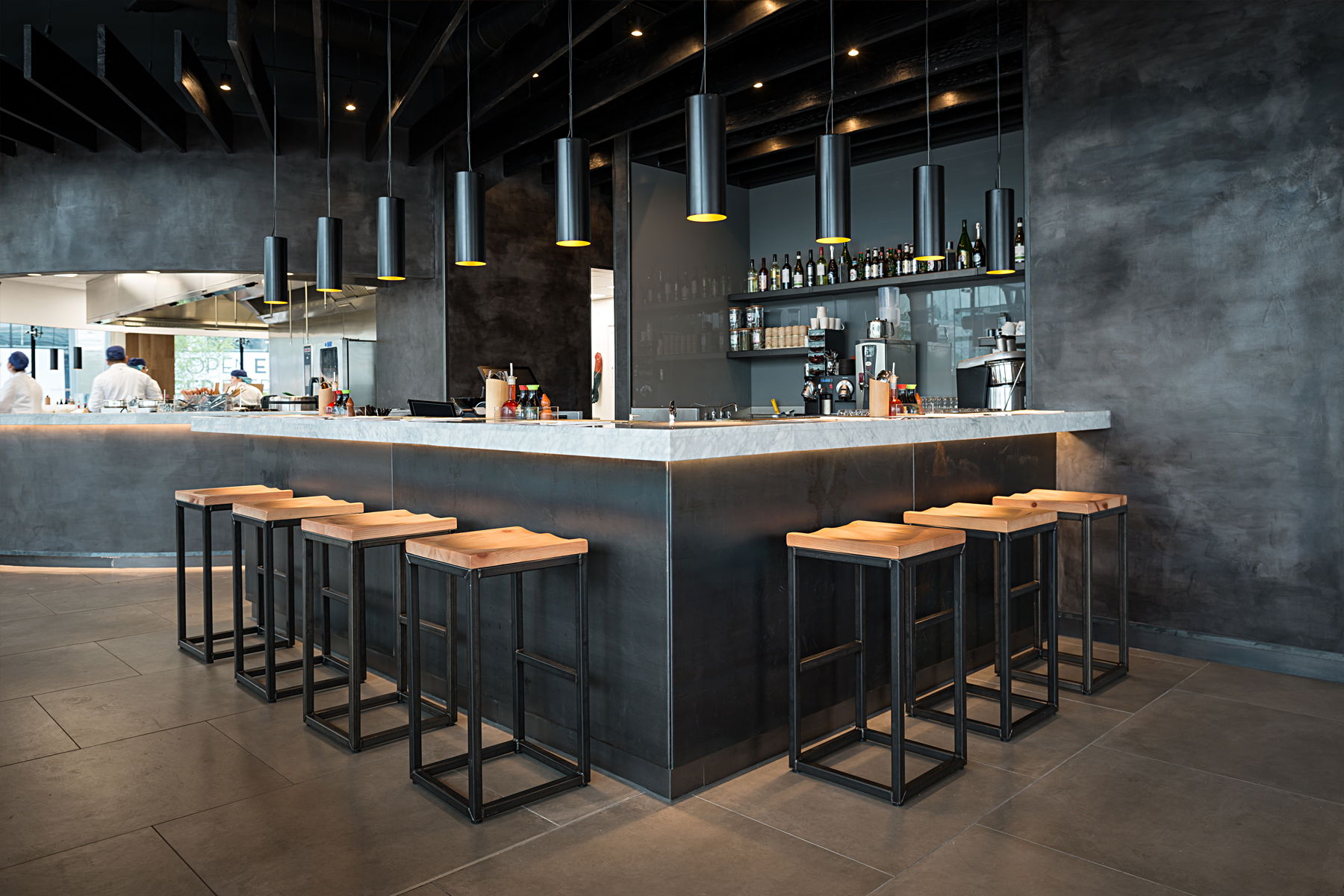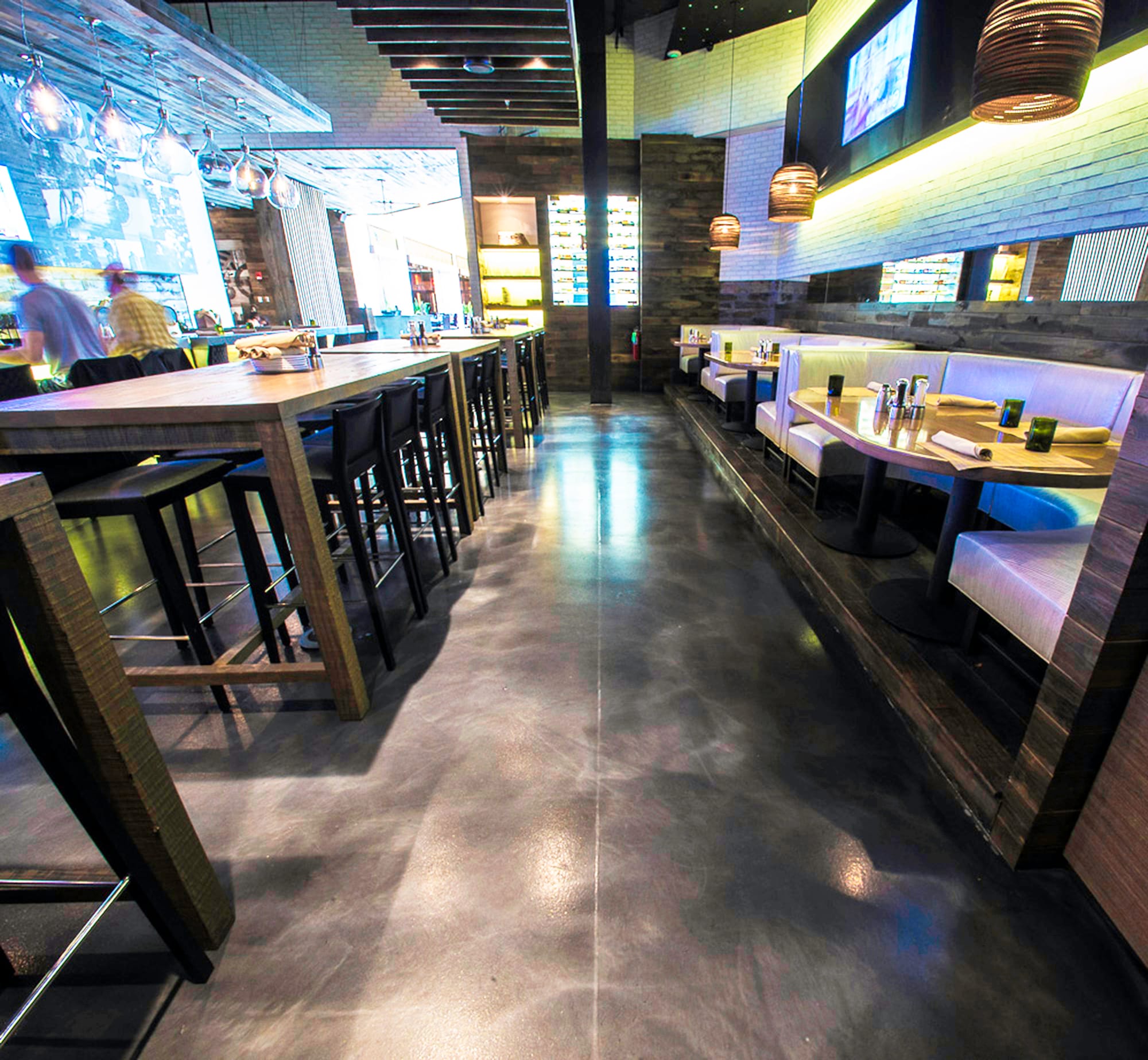 When thinking of a barbershop, the design is generally darker, modern and moody, the perfect place
for a concrete polished floor. Not only is the design perfect for this space, but when cleaning is as
simple as sweeping, this is the best choice there is. There is also the ability to have creative freedom,
switching it up and making an artistic space where the floors are the feature and every other aspect
is minimalistic.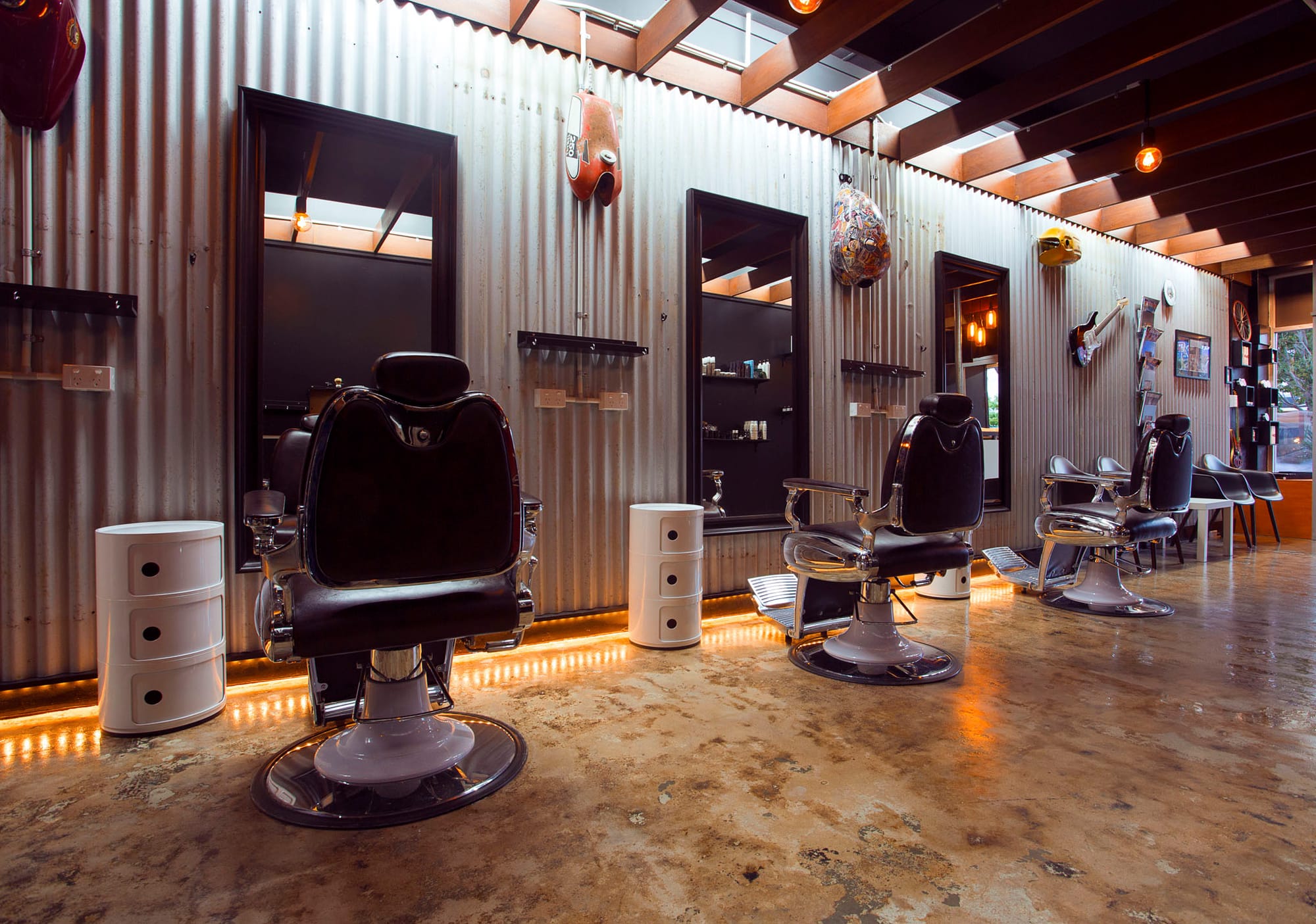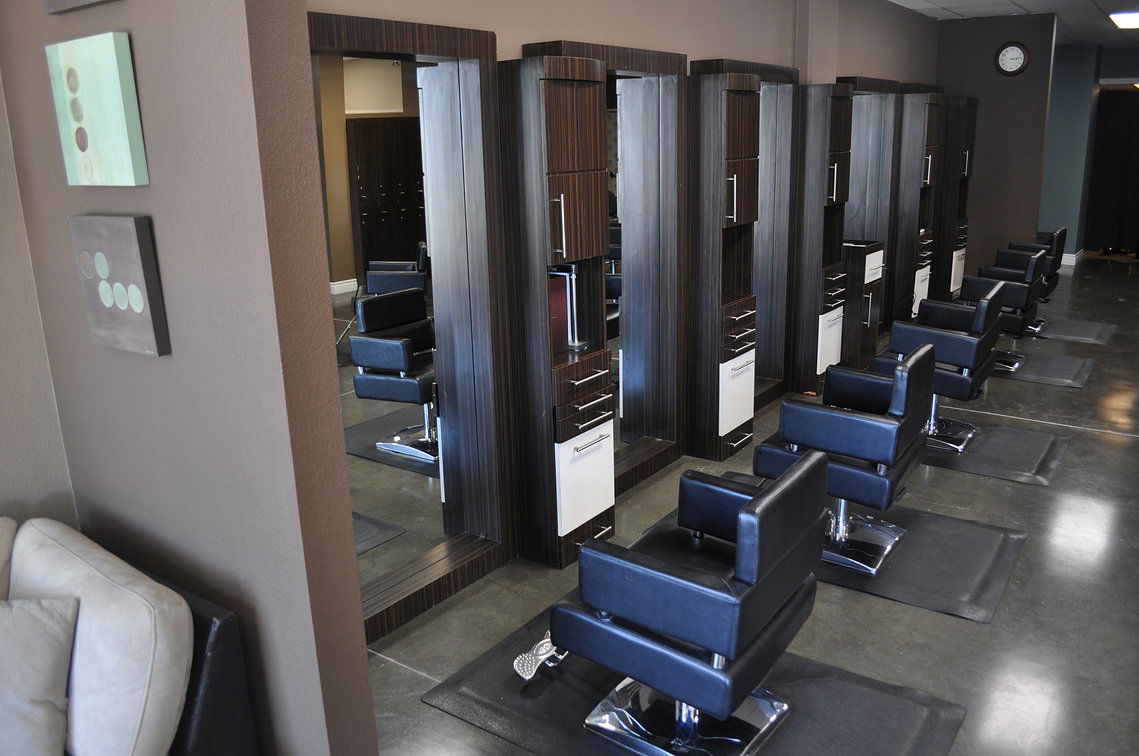 Not only are bathrooms fun to design for the styling, but also functionality. Installing a polished
concrete floor is a great touch and will add depth to the area. It is also a safe option, many shy away
in fear of it being a slip hazard, however this is not the case. You can use the honing method and your
bathroom floors will have a matte finish meaning you can still have the visual design of a concrete floor and no hazards.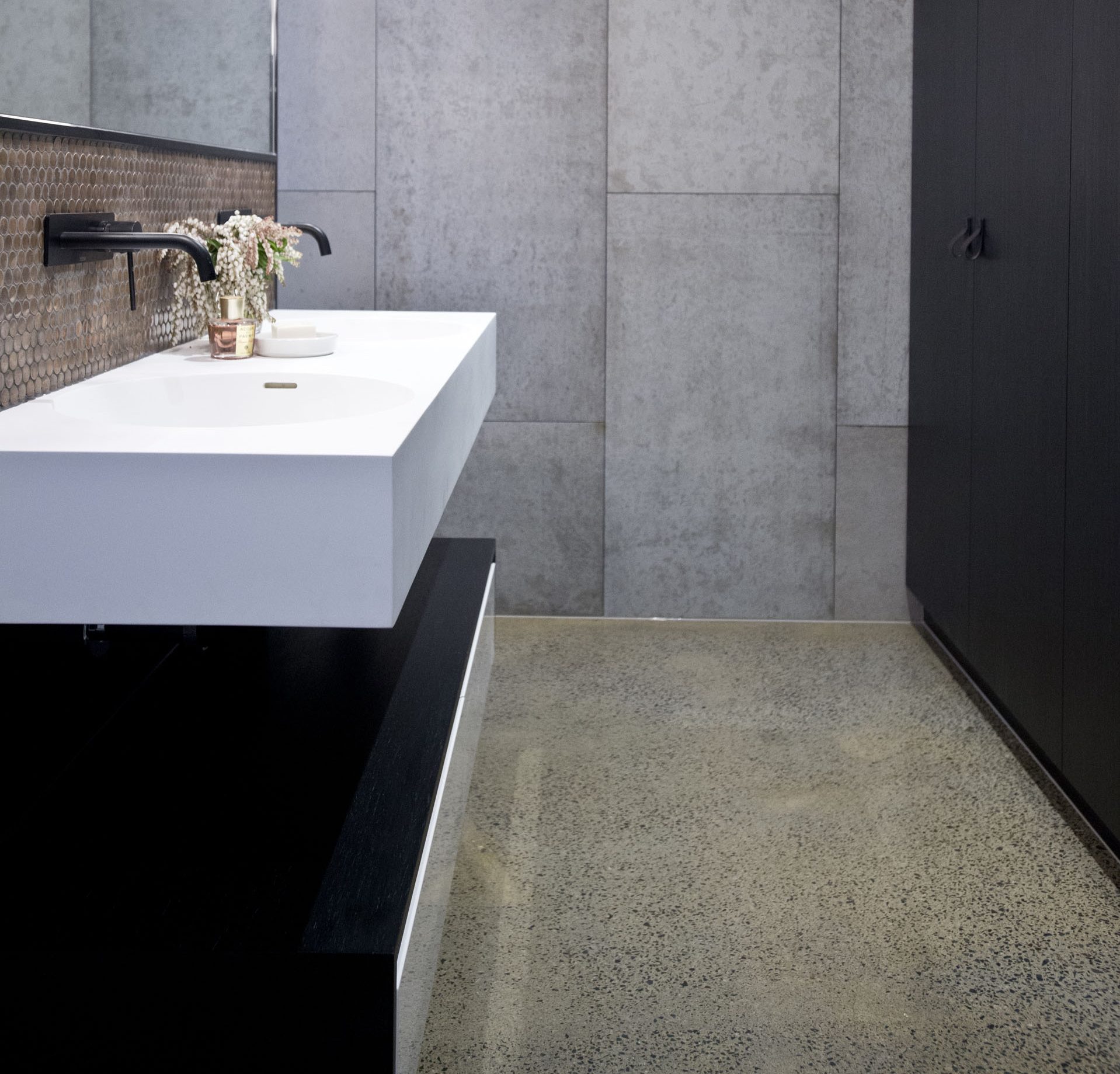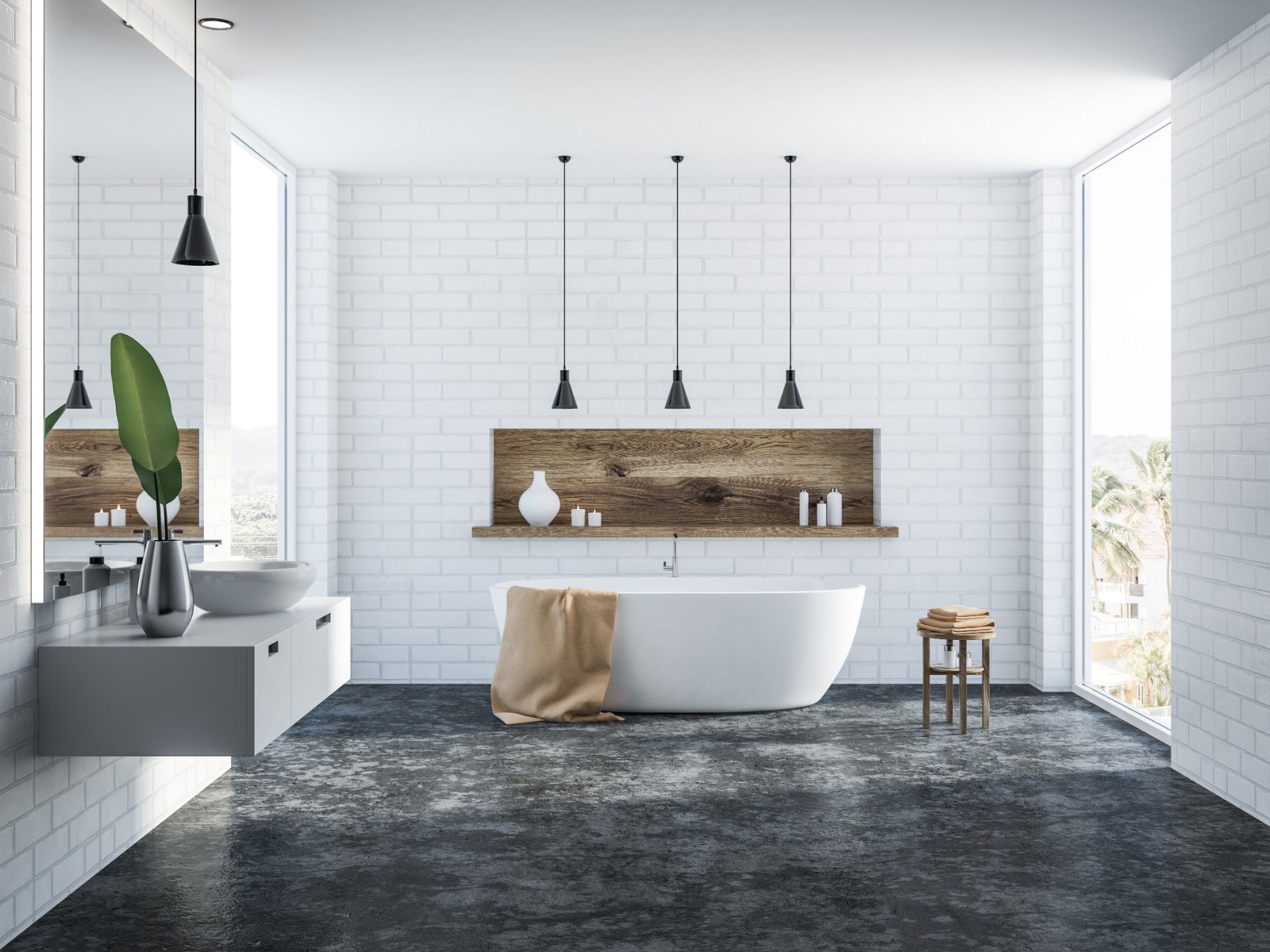 Restaurants are very popular places to have a polished concrete floor, as the surface of these venues have heavy foot traffic, concrete is a great material to hide scuff marks and scratches, and is also an easy clean. There are various ways to style a space as seen in these images, both restaurant spaces but very different in design.
It could be a very modern, monotone feature, complimented with simple lighting and structured furniture to really bring out the industrial vibe. Another idea is it to warm the surface, introduce timbers and other textures to dull the harshness of the surface and create a softer environment.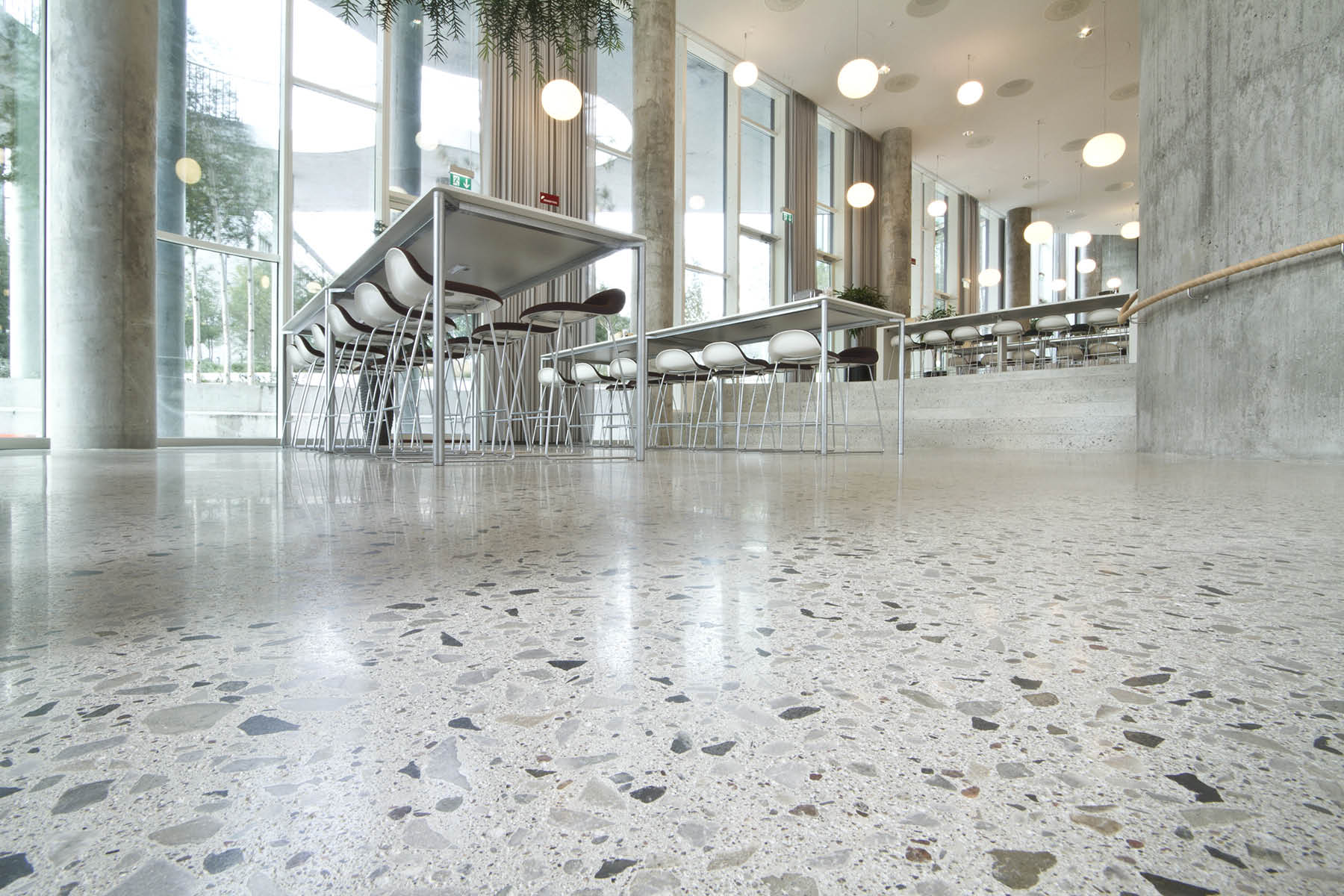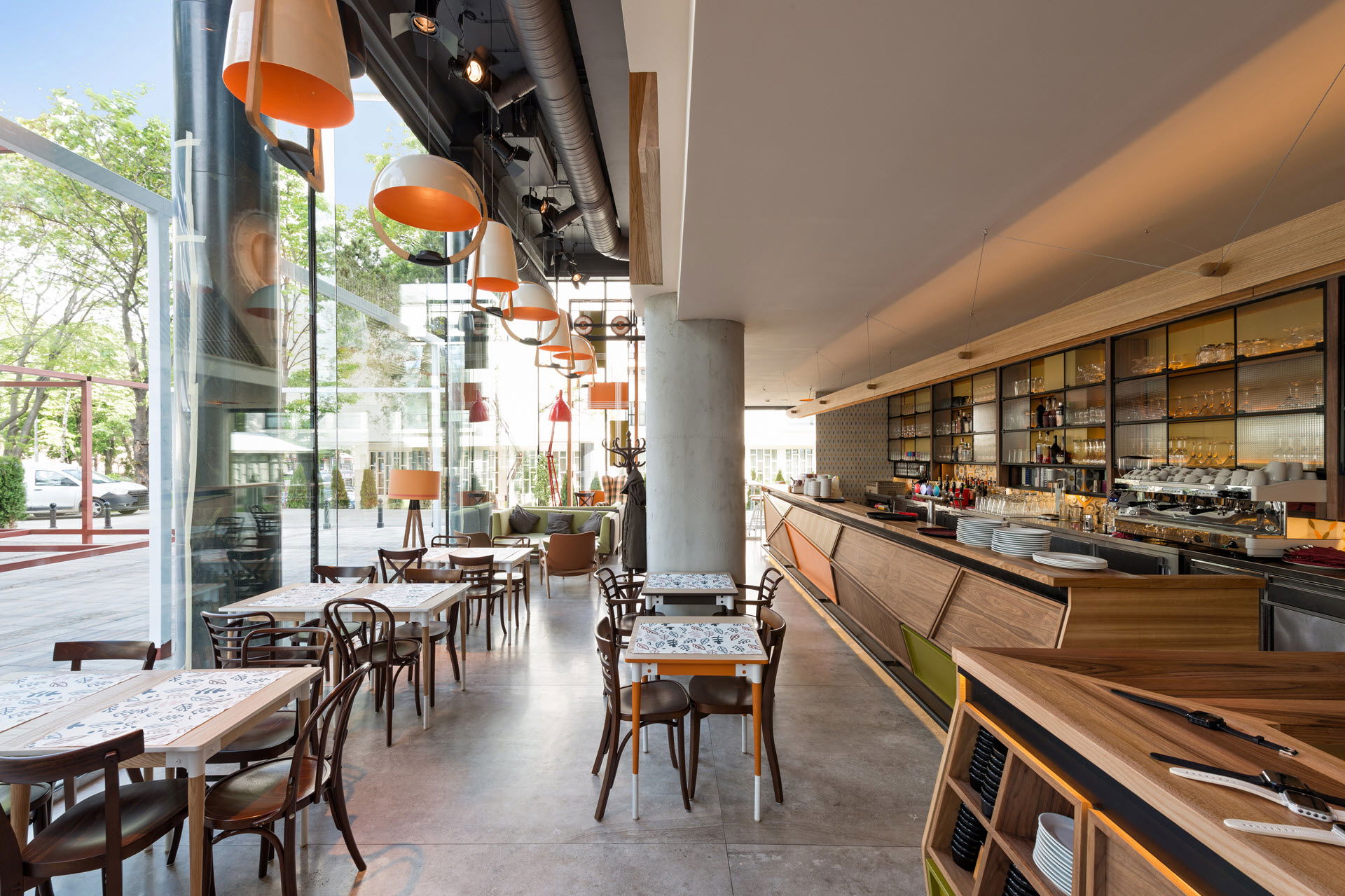 These are just a few of the spaces that you can install a polished concrete floor, to create depth,
inject style and bring a room to life. Contact us today to plan your next space.